Our Experience
We have helped world-class clients around the world
El Corte Ingles
We have worked with the biggest department store group in Europe to deliver Digital Business Strategies, Omni-Channel Commerce experiences and deliver state of the art results.
Orange
We have worked with the French multinational telecommunications corporation in Paris and in Madrid to deliver Business Strategies by aligning Business decisions with Technology decisions.
OOREDOO
We have worked with Ooredoo in Algeria to help the Quatar group deliver strategical projects in various fields such as: digital marketing, sales, communication, corporate division, corporate loyalty, value-added services,….
Bell Canada
We have worked with the historical Canadian Telecommunication operator in their their omni-channel business/process analysis and the delivery of their Web Technology engineering projects.
Our Services
We enable companies to execute and deliver on their strategic digital & omni-channel transformational projects by aligning their business vision and IT resources.
"blending Strategy, Brand & Digital Technology to deliver effective customer experience"
WeStraT is your unique consulting partner for creating Strategical Digital Customer Experiences.

WeStraT delivers Digital Business Strategies, Branding / Communication services and offers high quality of expertise in digital business transformation management, omni-channel business/process optimization, project delivery and Digital Technology engineering.

Thanks to its unique experience, WeStrat is capable of aligning both IT and business visions to enable seamless and integrated omni-channel customer experiences.

We are blending Strategy, Brand & Digital Technology to deliver effective customer experience using our 4 main pillars:

• BUSINESS STRATEGY
• CUSTOMER EXPERIENCE (UX)
• BUSINESS TECHNOLOGY
• BRAND & COMMUNICATIONS
Business Strategy

We spark & map powerful business ideas
• Business case/ROI model
• Stakeholder interviews
• Competitive intelligence
• Strategic Vision & Roadmap

Customer Experience

We validate & adapt to your end-users
• Persona
• Information architecture
• Wireframes
• User testing

Digital Technology

We identify & leverage best-fitted platforms
• Enterprise Architecture
• Technology Selection
• Digital Technology
• Mobile Solutions

Brand & Communication

We vision & translate into brand experiences
We get traction & engage your target market
• Interaction design
• Brand development & identity
• Visual Identity collaterals
• Strategic communication planning
• Social marketing
Meet the founders
International experts available for you to deliver world-class services and innovative ideas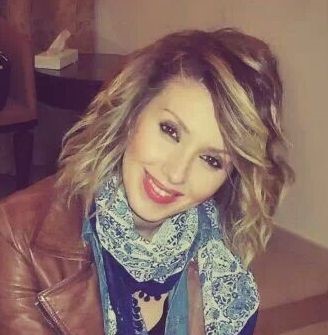 A. S.
C.E.O.
Branding, Communications & Customer Experience
Strategy, Communications and Customer Experience expert, A.S. is acting as CEO at WeStrat. At the forefront of the company's expansion and innovative growth, she also delivers Business Strategy and Communication consulting to WeStrat clients.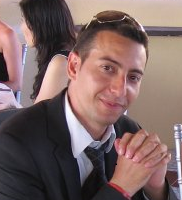 L. D.
C.O.O.
Digital Strategy, Business Architecture & Digital Technology
Internet entrepreneur and digital expert, L.D. is founder and COO at WeStrat. He is responsible for WeStraT service delivery and operations. He also delivers Business Strategy, Digital Technology consulting to WeStrat clients.